News and Ideas from Camp Foley
With contributions by Campers, Staff, Directors, Parents and outside sources, the Rattlin' Blog is your one-stop-shop for all things camp. See videos, read what kids have to say about camp and find out about camp culture.


We are always encouraging campers to GROW while here at Camp Foley. We try to create many different opportunities throughout the 3 week session for campers to do this. Campers and counselors slow...
Most Recent Posts from Camp Foley:

Have you ever taken a walk through Camp Foley and wondered what those little brown boxes were fixated onto some of the poles and trees? Well, friends, those are homes for some of our year-round...

We've talked about the prestigious awards and the Anchor award winners, now it's time to take a look at the impressive Milestones our campers, staff, and ONE DOG achieved this summer. Hall of Fame...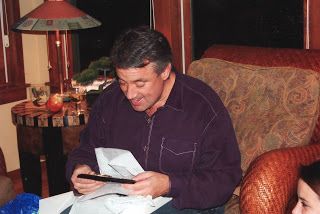 This TBT is a little different than what you're probably used to seeing! For this week, we have a great story from a Camp Foley alum from the 70s. If you're a Foley sailor, then this TBT is...

I'm sure all of our campers and most of our parents and alumni noticed but... WE HAVE A NEW HEALTH CENTER. This was the first summer we got to put the new Mashikki (medicine in the Ojibwa language)....

Alli atop the ice ridge. Sometimes, we consider the lake to be a "creature" of its own as there always seems to be something cool happening with it, especially in the winter. Whitefish Lake...

Every summer we have a traditional award we give out here at Camp Foley at every Friendship Campfire, the Anchor Award. Since 1984, each session at least two Anchor Awards are given out (one boy and...

The Holidays are just around the corner, and that means COOKIES! Ok... ok... it also means coming together as a family and giving gifts and celebrating your own traditions. But who doesn't love a...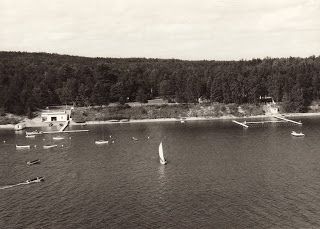 We are proud to bring you a Throwback Thursday request - 1961 and 1962. As usual, we got our information from the old newsletters. I must say, as I go further back in time the newsletters get very...

Have we got a treat for you! We recently interviewed Louie Eptsein as a follow up to an interview we conducted with him back in 2017. In 2017 Louie was 14, a camper, and had just won the anchor...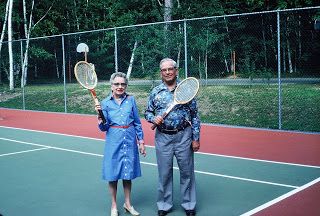 Baseball in the 70s - Looks like a scene from the Sandlot! Alright everyone, this week we're going back to 1973! Forty years ago this summer was the last summer Foley was all boys! I used the old...

Happy Thanksgiving from all of us here at Camp Foley! Today in this blog we are going to focus on things we are grateful for when it comes to CAMP FOLEY! Read below to see what the office staff say...

We are excited to announce that Camp Foley has officially joined TikTok! This is something our campers have been asking for, for at least the last 2 years! You can find us on the "clock app" under...

We have come to the end of October and that means an end to our fundraising campaign Camp Moves Me! This year we raised $13,805, which is so amazing!!  We had over 120 people donate this month. This...

 Today we are shining the spotlight on modern Fencing here at Camp! Fencing was first brought to Camp Foley by Rivers Patout, with the only equipment being 2 sabres and 2 masks, not even a jacket!...

It is the last full week of Camp Moves Me! We have raised over $5,000 so far for kids to come to camp, and we want to finish strong! We thought it would be more powerful to hear from the parents of...

We had some very special campers earn some very special awards this summer! Going beyond ribbon awards and fun awards created by counselors. These campers had their names recorded in the history of...

We are continuing our History blogs with a, particularly fun one today! We are going to travel through history and check out how the clothing trends have evolved over the last 95 years of Foley...

One perk of 3 weeks we kept highlighting earlier this year was the extra time at activities! In fact, campers gained a whole sign up in the 3 weeks, and a 4th day was added to two of the sign ups!...

We brought an old classic this summer at Foley. Flick N Float made an appearance in all 3 sessions. Flick N Float is a night in camp, usually the night before a sleep-in day, where the whole camp...

We had amazing competition on the last day of each session with our Alpha Games! In 2019, campers participated in a boat building competition and then raced their boats on Whitefish lake. We also...

As our Minnesota families head back to school this month and many of our other families from out of state are already back on the school train, we wanted to share today's blog for a few ideas...

We are continuing to take some time this summer to take a look back at the history of Camp Foley. With 95 years of Camp under our belt, Camp has inevitably changed with the times. We are very proud...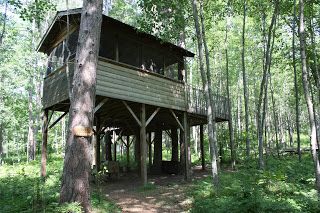 Treehouses are a special night that two and four-week campers have the chance to experience. Each treehouse is located in the woods across the road from the center of camp. Cabin groups hike, cook...

We are continuing to take some time this summer to take a look back at the history of Camp Foley. With 95 years of Camp under our belt, Camp has inevitably changed with the times. We are very proud...
It's Never Too Late or Too Early to Plan for Summer!
We're so excited to meet you, and we'd love to answer any questions you have about Camp Foley and how much fun we'll have this summer!