A Message From Reis and Carson
A Message from Marie and Alli
2022 was another successful summer! We really felt like our camp community was complete again once again by welcoming back campers from all over the world including, new countries of Ukraine and Tanzania! The staff worked so hard to make sure that our campers had a positive experience, were able to meet our mission statement goals and grew as members of the camp community. I big heartfelt thank you to all of the cabin counselors, nurses, cooks, camper coordinators and other helpers that allowed us to help create a positive environment.
We are reading all of our parent input forms, answering emails from campers and staff and looking to the future of Foley, including our 100 Year Celebration that will happen in August of 2024. We look forward to connecting with everyone more in the coming months (after we sleep for a couple weeks). 
Thanks to everyone for your continued support of Foley and we can't wait to see our 2023 campers and staff soon!
Marie and Alli
The Foley Museum and History: New History Discoveries
How are we making new historical discoveries?  Of course, it is digging in the attic, going through boxes of unmarked photos and memorabilia AND it is from our alumni!  We are gathering Foley photos, memorabilia, awards and honors, apparel and your memories and stories!  You can send us written memories and we can call you.
Stories: Written or Call and Tell us!
King Neptune Story '50,'51
The staff would bring all of the campers to the bank overlooking Whitefish Lake to welcome the "god of the sea".  As they chanted King Neptune would emerge from the water covered in sea weed and a trident in his hand.   Story told to Marie by Bill Klett, Staff '50, '51
The Building of the Chapel
A relative of Henry Rude as a boy was helping to haul rock for the chapel by mule up the big hill approaching camp when the mule collapsed and sadly died.  Marie has plans to have coffee with the couple to get more information.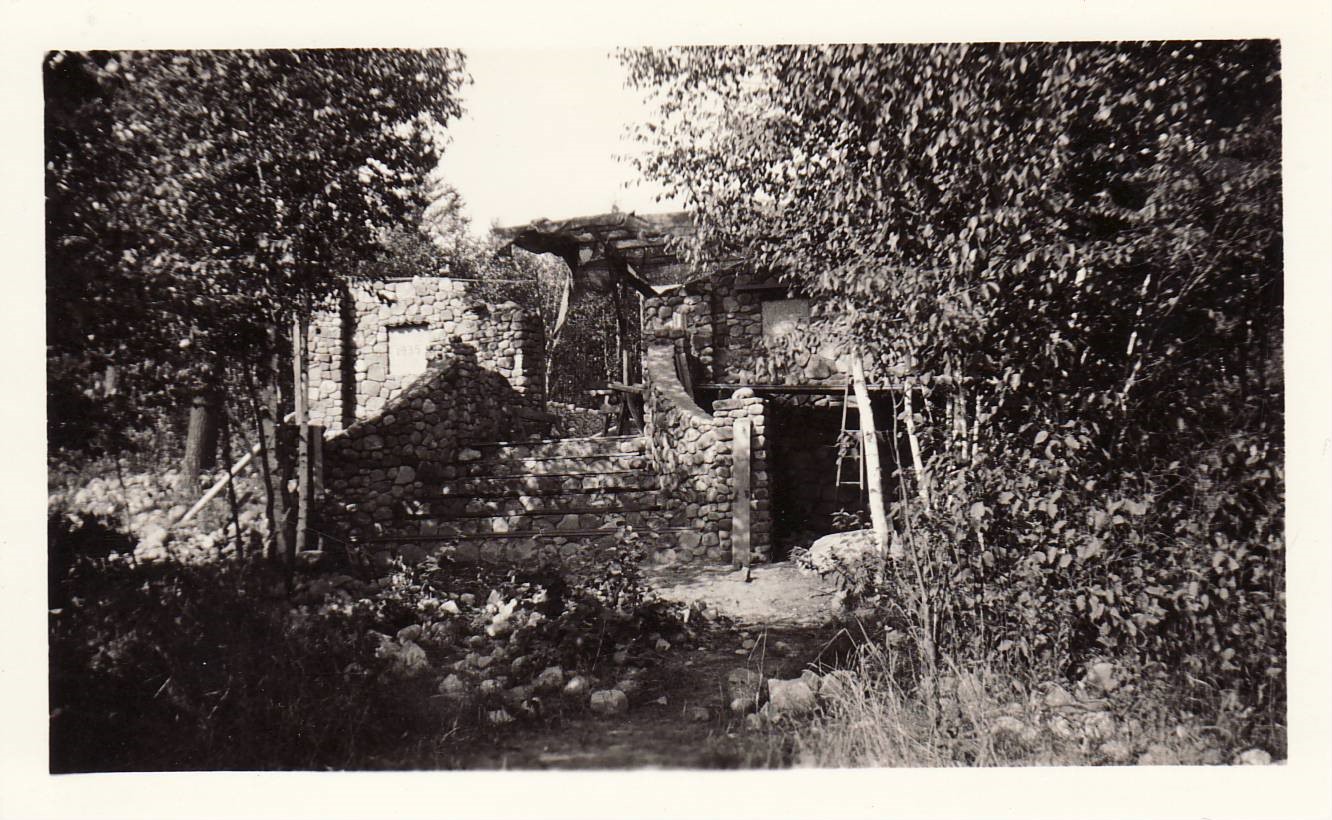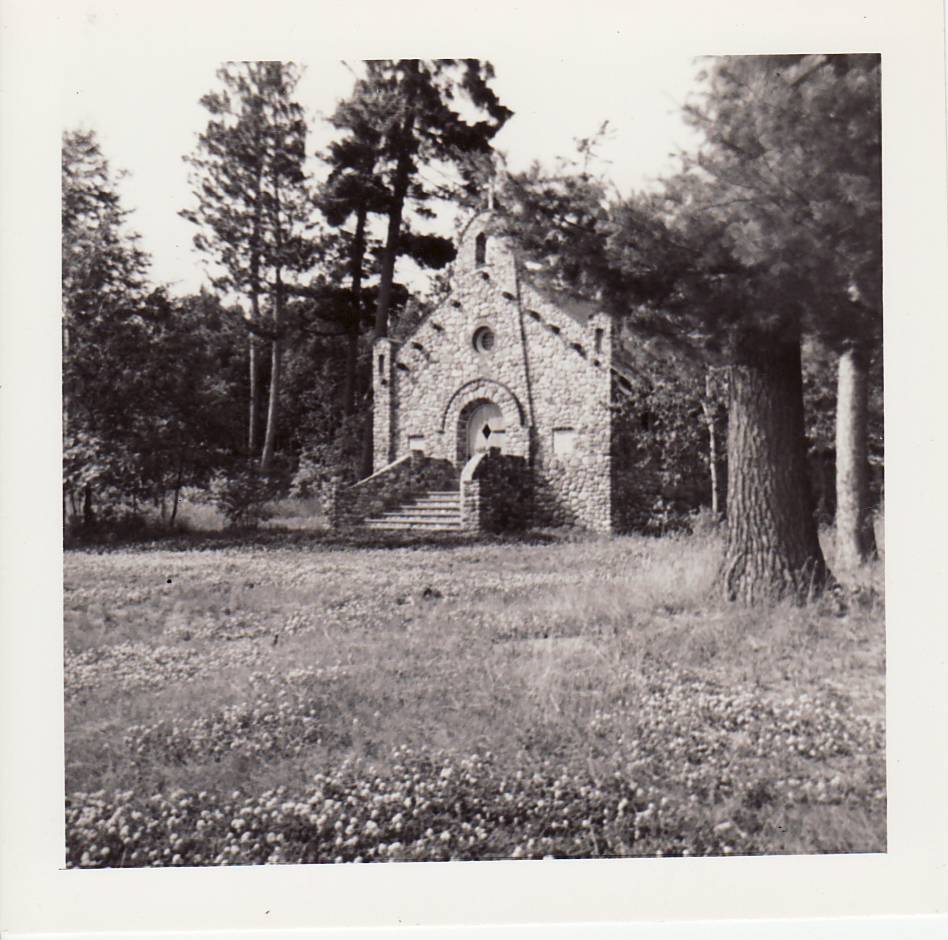 A Worm Corral Photo, '54
Who would have thought!  Can you guess where this was located?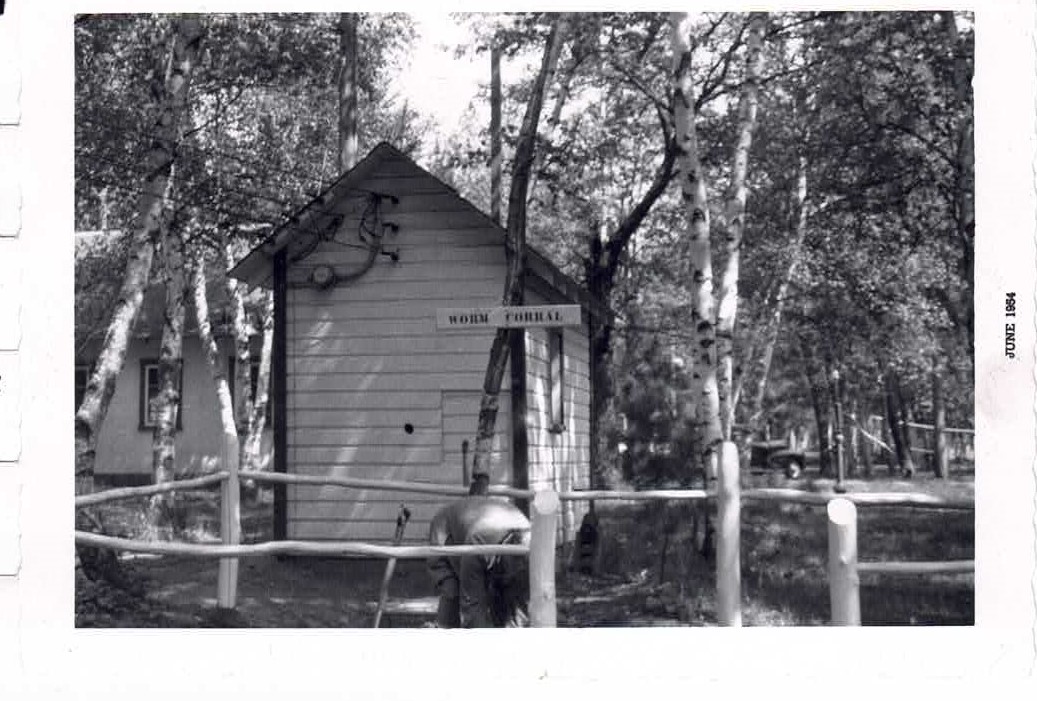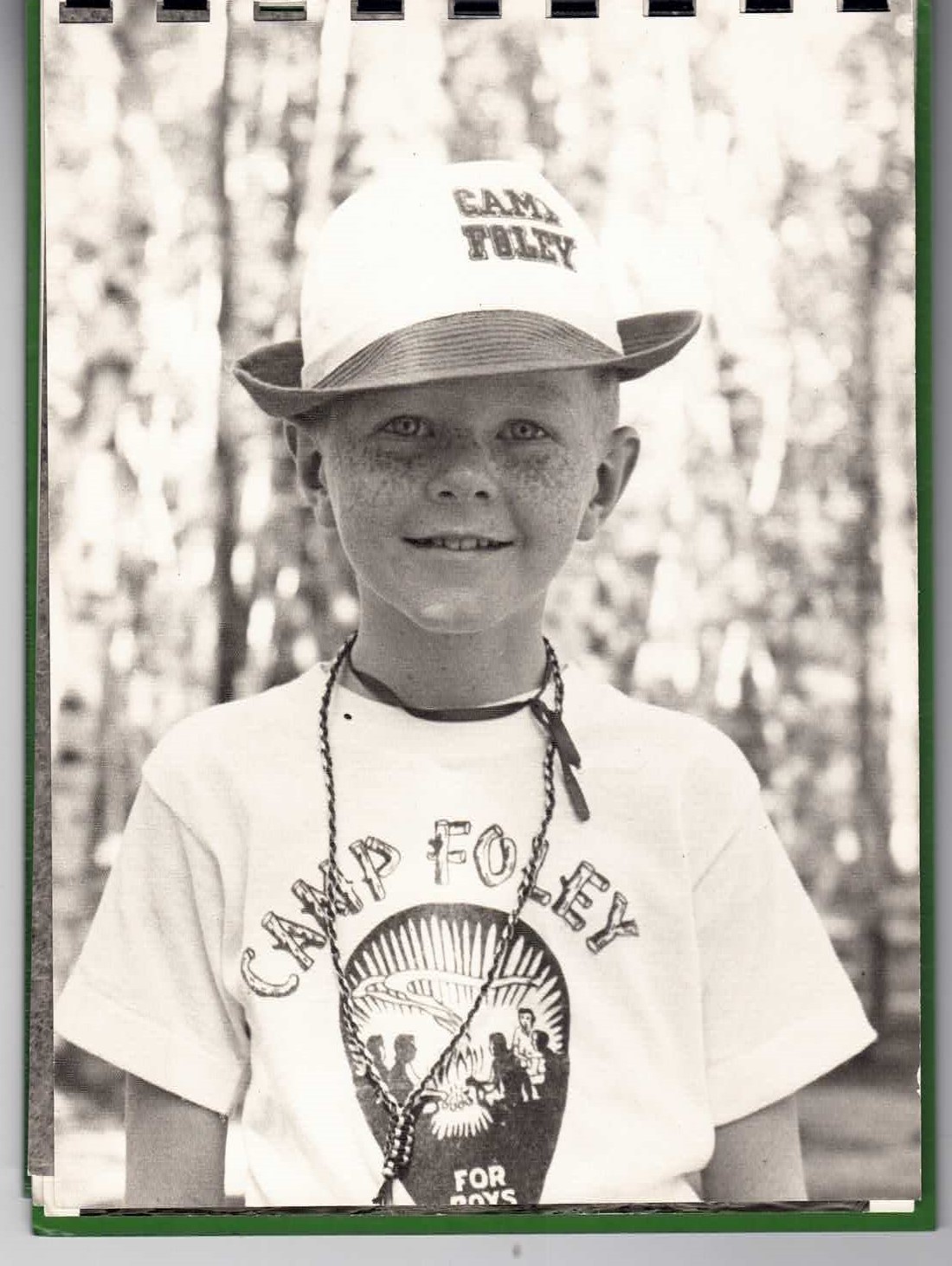 A Camper Photo that Makes One Smile, '62
George Battis, a younger camper from cabin Yakama with a bright smile, an awesome hat, a lanyard made at Crafts and the red ribbon around his neck (no longer done at Foley) indicating that he did not pass his Swim Test and a traditional Foley shirt!
Ongoing History Projects
Foley Hall Museum
Being a historian is time consuming!  Our museum has a layout plan thanks to Sarah M.  Space has been designated for the following:  Welcome Panel, Father Foley Era & Camp Chapel, Schmid Era, Food at Foley, "Living Room" (space to browse pictures, watch old camp movies, chat about memories), Activities, Recognition and Achievement, Ceiling Displays (including the Foley Apparel Quilt) and more!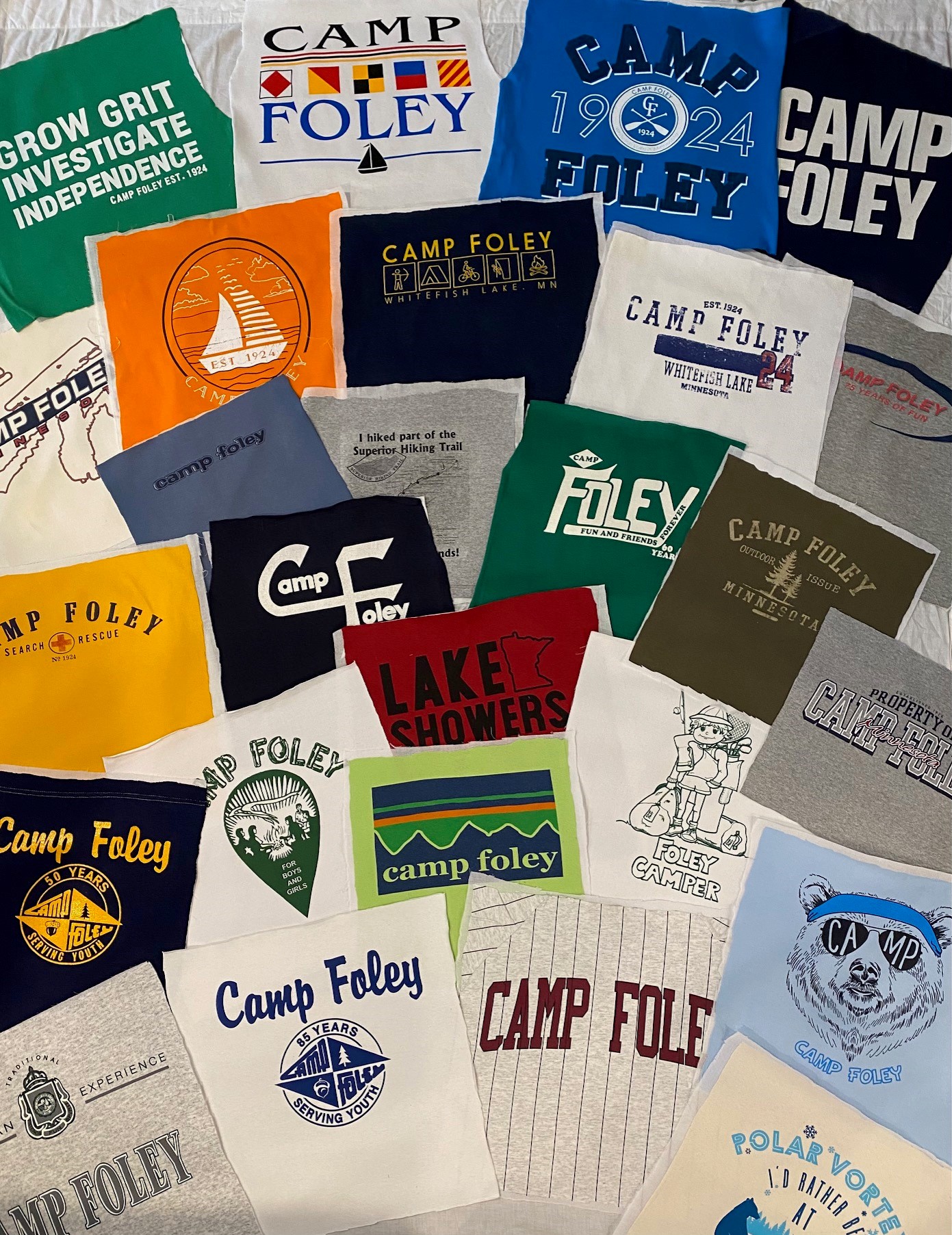 Foley Apparel Quilt
It has been so fun gathering Foley Gear from our alumni.  Thank you for all of you who have donated!  We have some items that we are hoping to display as we could not cut them. The quilt squares are ready to be sewn together. We are pretty confident we have found most of the designs over the years but if you think you have one that is rare, send us a picture, we would love to double check.
Awards, Honors and Memorabilia 
Over Foley's history, there have been various awards and honors given to our campers.  We have been gathering the actual patches, medals, and ribbons along with the criteria to display in our museum.  We are looking for items from 1924 – 1950 for sure and will be seeking specific items when we return to this project. We would love to collect all sorts of items. If you have anything you wouldn't mind either donating or lending to us, it would be great! Below left: Foley Jacket with Award patches sewn on from the 60's and bucket cap – on loan from the Krebsbach Family. Below middle: Awards and camper guide from the 80's – on loan from Lisa Richardson Munkeby. Below Right: A letter and patch from The Mahoney Family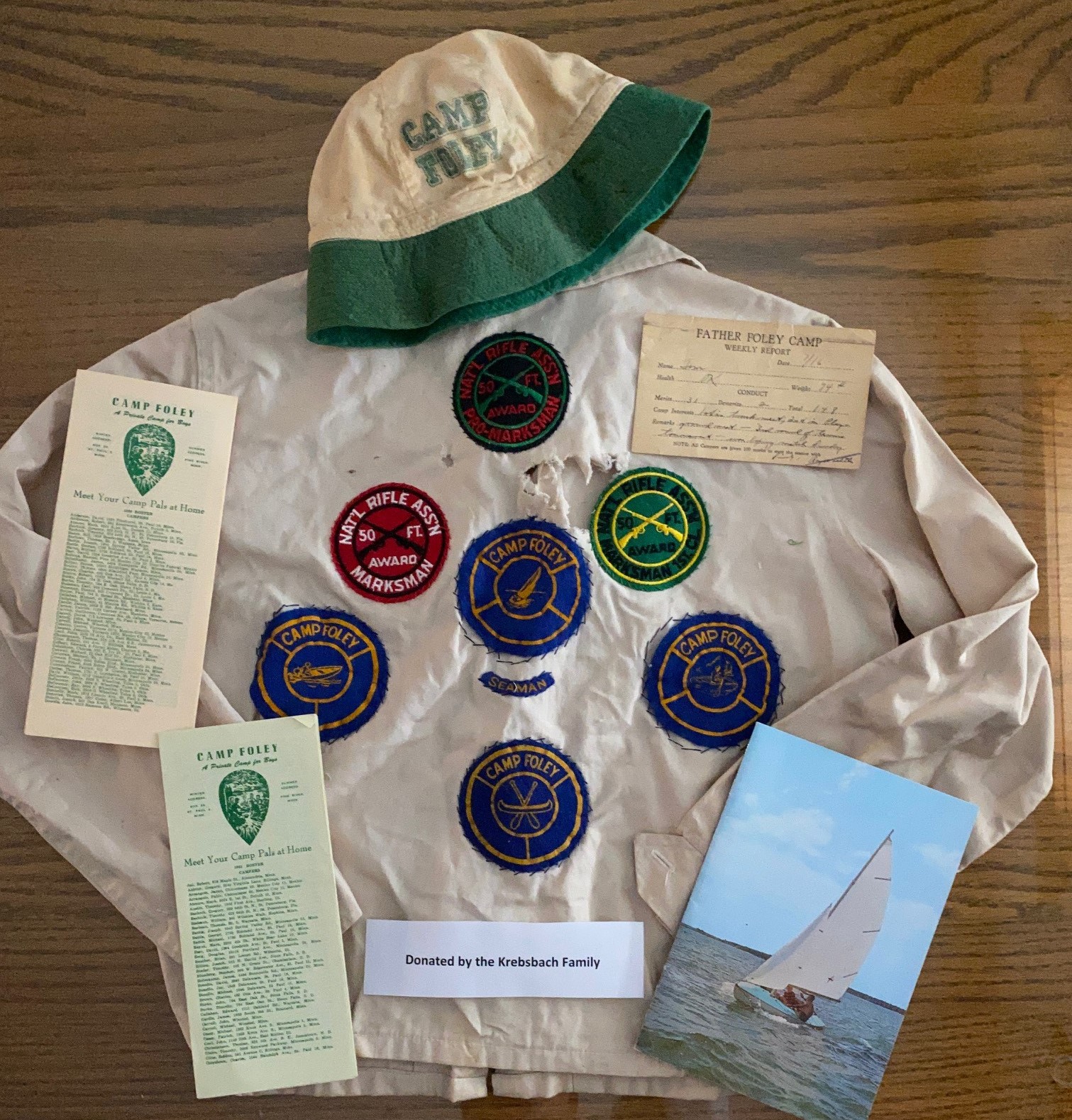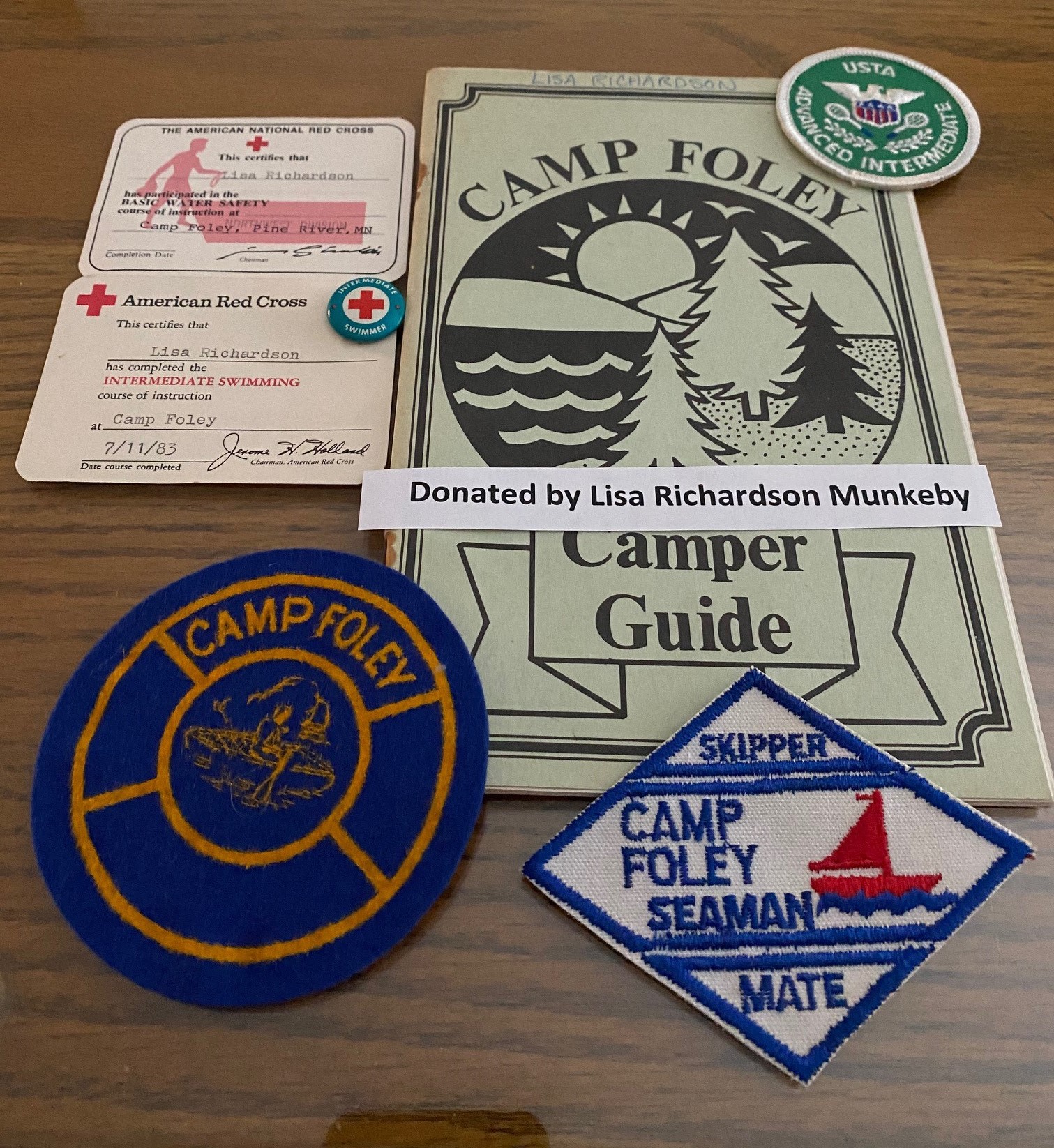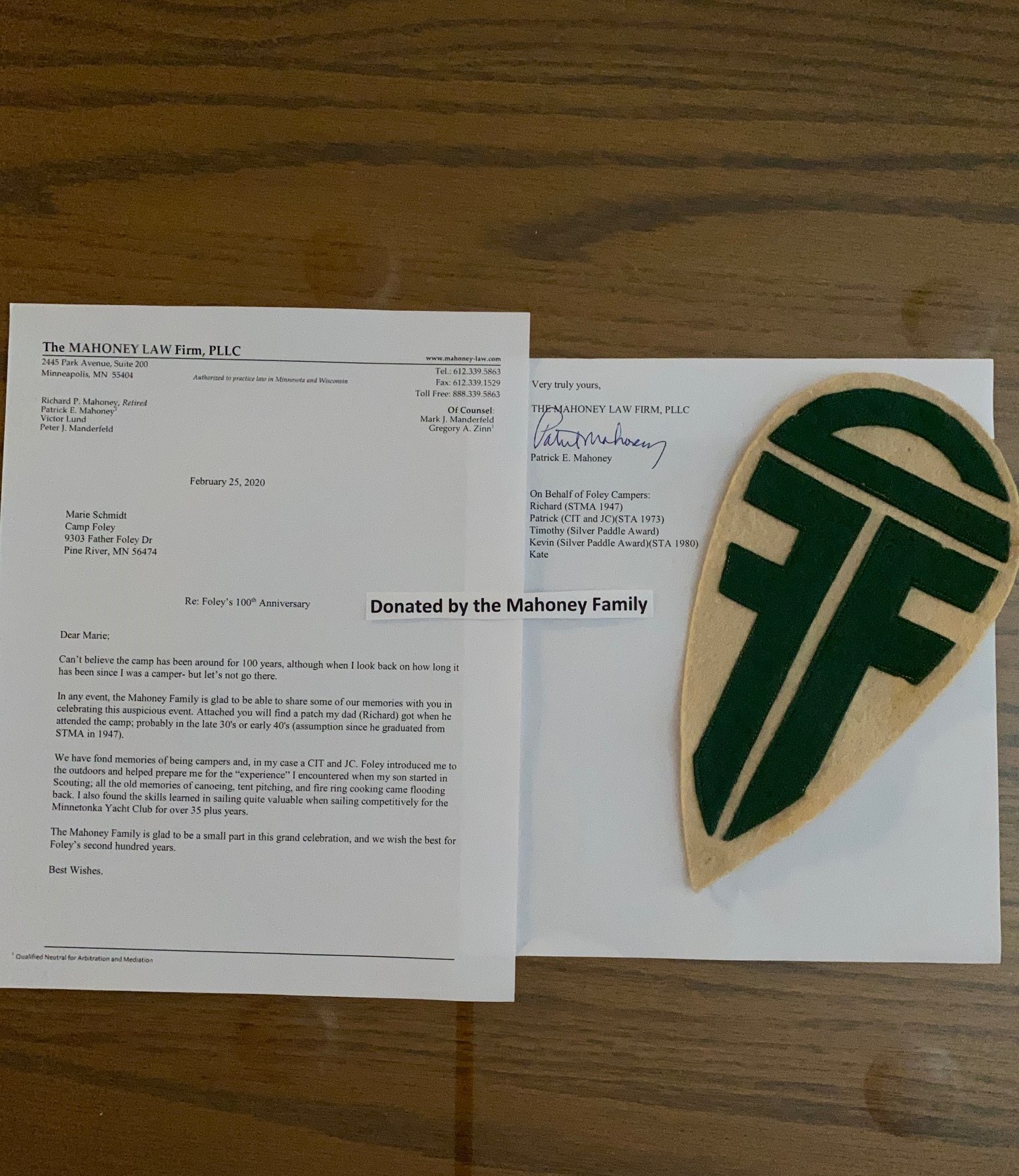 Send pictures, stories, letters that you sent home to your parents or any other Foley memories to: fun@campfoley.com or 9303 Father Foley Drive, Pine River, MN  56474.
Camp Moves Me 2022
We had a great year of Camp Moves Me in 2021, with 9 participants raising over $15,000 in 2021. Thank you so much to everyone that ran, biked, did yoga, studied, spent time in nature, hiked and did push ups and sit ups to raise money for the scholarship program!  Camp Moves Me 2022 will officially kick off in October of 2022, but you can still donate now! Find out more here!