Camp allows youth to unplug for the summer, spend time outside, and develop friendships with other campers from across the country and around the world. The experience sets to stage for a lifetime of personal growth and development, both in physical and mental skills. Register today to secure your spot at Camp Foley in 2017 and enjoy the following benefits of early registration!
1. Registering early saves you money – take advantage of the opportunity to receive 5% off total tuition!

Photo by Portia F
2. Camp dogs Nike and Norm are anxious for a camp full of loving campers. Registering early guarantees Nike snuggles if you desire. Catch Norm if you can!
3. Camp is a safe environment for campers to be brave and strive to achieve goals. A summer at Foley provides the opportunity to grow grit and investigate independence in an endlessly supportive environment.
4. Love being out on the lake? Hop onboard the highly

anticipated new pontoon and enjoy the beauty of The Whitefish Chain while cruising in comfort.
5. For returning campers, registering early also locks in your position to participate in special events focused on your favorite activity. You won't want to miss out on this experience!
6. Take part in hatching painted or snapping turtles and, if the timing is right, be involved in releasing these adorable critters into the wild!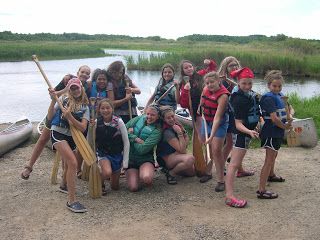 7.Join the summer 2017 Foley Family and make countless, priceless memories and friendships.
Thomas Jefferson said it best, "Never put off for tomorrow, what can be done today." Register for a summer at Camp Foley TODAY and benefit from the perks of early registration.