It is not easy for parents to make the decision to send their child away into the waiting arms of strangers who promise to take care of the – people who promise to show them the wonders of nature, fun, new skills, and friendships.
Jeff Merhige, executive director of YMCA Camp Kern, believes the world needs the next generation to be more tolerant of each other's views, ideology, and beliefs. Summer camp is an opportunity for children to be exposed to the best of human character. Trends show that children are making more friends online than at any other time in the past. This in itself is a startling statistic because it lends itself to children to desire to spend more and more time online and therefore away from a healthy real-life social environment.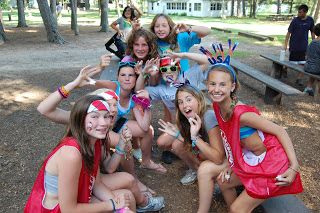 Camp Foley… where kids can be KIDS!
Camp Foley enables campers to meet kids and staff from all over the world – from many races, cultures, and socioeconomic cultures! Foley teaches children valuable skills, including social skills and challenges in a wide range of physical activities. These skills could never be taught from a computer screen.
A camp is a place where kids interact with people face-to-face, and at the same time, learn about themselves and others around a campfire.
Growing up in the UK, summer camp was simply not an option for me as a child. Unfortunately, the United Kingdom does not offer these kinds of precious opportunities. I believe that the youth of the UK would benefit greatly from being able to attend summer camp much in the same way that American kids can. Personally, I would have loved the opportunity when I was young. My advice: truly embrace this opportunity!
– Ricky Searson, Assistant Director