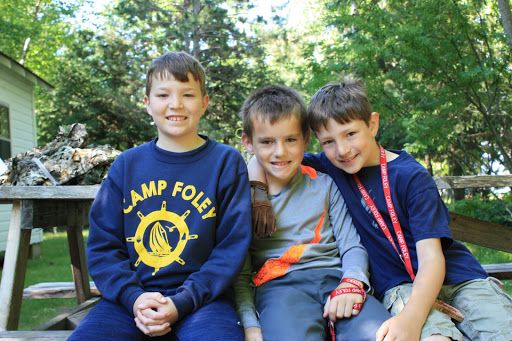 This week we want the blog to focus on why summer camp is so important for kids. We have an article from Chicago Parents that talks about how camp impacts kids long term.
This article was written back in February before Covid-19 put all our lives on hold, but it's interesting to see how many things stated in the article are even more true today, in a time where we experience quarantine, social distancing, and wearing masks on a daily basis.
We are linking an article written by staff members at Chicago Parent, a parenting resource website that focuses on families living in the Chicago area. This particular article interviews a mother who is sending her children to camp for the first time and looks at the research done by professionals, like Shasta Nelson and Colette Marquardt, who talk about the science behind why summer camp is beneficial for children.
The article mentions the abundance of social media and screen time present in children's lives, and how a summer camp experience pulls them out of that trance and allows them to broaden their world view beyond an iPhone or iPad. Colette Marquardt, the executive director of the American Camp Association, Illinois, explains in the article, "The whole purpose of the camp is about relationships and community building so the emphasis is about friendships, about learning to work with others, getting to know other people you never knew before that come from different backgrounds and locations," she says. "There's such a variety of people in this world and camp can provide a place for a really good mix of diversity that helps enhance a child's life."
 Camp Foley is committed to being technology free as much as possible, to give campers the best possible experience. Campers find themselves sitting together at a table, learning how to have a conversation and how to work together and work through conflict with people who might be different than them. Those are skills that they can take to college and into the workforce.
Camp Foley's plan is to come stronger in 2021 and to give our campers the best possible summer we can provide. After missing camp and the hardships of 2020, summer camp will be more important than ever before.
Read the whole article
here
.