Are you a past Camp Foley counselor? Are you thinking of spending a summer working at Foley? Are you worried you're missing another opportunity if you commit to working at a summer camp AGAIN?

Worry not! You might think I'm biased towards working at camp but don't just take it from me take it from Leah Mesches! She recently wrote an article about the benefits of working for more than one year at a summer camp. She writes about how working for multiple
years at summer camp is equivalent to multiple levels of leadership training. She also touches on how working at the same camp for a few years gives you a chance to really focus on the skills you want hone for future jobs, as you are already familiar with the camp environment.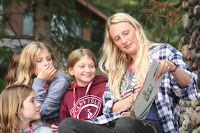 Take some time to read the whole article here. And if you've been waiting for a sign to fill out that 2020 staff application, the time is NOW! And maybe refer a friend who is looking for an amazing summer experience. The best people to pitch Foley to new counselors is past counselors!