Can you see the Archery Range?
In the words of a once-great HBO show, Winter is coming… and SURPRISE it's here! Camp Foley recently got 19 inches of snow over the Thanksgiving weekend…
Now I, Ally Daily, have recently moved up to live in Pine River full time. Before that, I lived in Louisiana for 6 years! News flash, we don't get much snow down there! Don't worry I grew up in Iowa and know what cold is, but that didn't stop me from staring in wonder at all the SNOW that is covering camp! It's everywhere, camp looks so different. I came to Camp Foley every summer for 12 years as a kid, and I like to think I know the campgrounds like the back of my hand. This is a whole new level!
So I went out and did what any good Camp AD would do in this situation, I TOOK PICTURES.  Some things are unrecognizable or buried under mountains of white fluff. We posted some of these pics on our Camp Foley Instagram, and everyone loved them! Check out some never before seen snowy pictures of camp…
And to see more of camp and keep up to date follow us on Instagram @campfoley 


The Chapel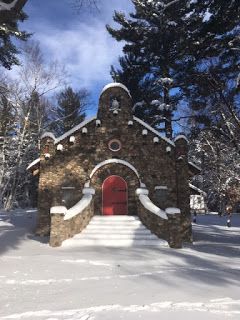 The Lego Room


Nature


The Wabi


The Dining Hall