This Thanksgiving, as with every Thanksgiving dating back to 1924, we are thankful for our campers. This year we will put the spotlight on one of our Hall of Fame inductees, as we are incredibly blessed to have alumni just like Mae in our Foley Family. Mae wrote her Bridge Crossing essay during her 5th summer as a camper (2012) and had the opportunity to read it aloud to all of the camp while she entered the Hall of Fame in 2017. As a 16-year-old,  Mae found her 11-year-old writing to be quite comical as she took frequent laugh breaks while sharing what camp means to her with her camp peers. 
What Camp Foley Means To Me
Mae M. 

2012
I love Camp Foley so much! It is awesome and it is the main thing I look forward to doing the summer. It is like fourteen days in paradise.
Camp Foley means friends! Everyone always has so many friends at Camp Foley. I love going back to camp to see so many of my friends that I have not seen in a year. It makes me so excited to go back to Camp Foley! Also, all of the people and counselors are very, very nice, and awesome. They are always smiling and giving great advice to everyone.
Camp Foley means super fun activities! All the activities are so awesome. But my very favorite two of all the many activities are windsurfing and soccer. I was so excited when they added soccer. I like playing with a TON of people. I also love facing my brother and sister in soccer. Windsurfing is also super cool. I get so excited while I am windsurfing.
Camp Foley means overnights! Every year I have slept in the tree houses. It is awesome because we have hot dogs and a treat. We also play a fun game called Mafia and a whole bunch of other games. Along with the tree houses I am also excited about my first year being able to go on a canoe trip. It reminds me of going to the Boundary Waters with my family, except at Camp I will be going with all my friends instead. I think it will be even more fun going with my friends. I am excited to be able to cook our own food and sleep in a tent.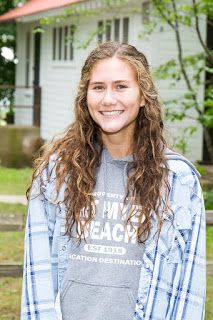 2017
Camp Foley means amazing food! Camp's food is so yummy! Sometimes we even get special treats like ice cream and soda bread. I think the canteen was one of the greatest inventions ever. You can eat ice cream, candy, and pop. So Good! It makes my tummy rumble just thinking about it. I love Baker's Square Night. It is pie night. All of the older girls dress up. I love camp pie.
Camp Foley means history. All of the cabins are named after American Indian people or tribes. It is so exciting to figure out which cabin I will be in every year. Camp Foley has been around since 1924. Both my parents were counselors at Camp Foley and my mom started there when she was eight years old. So if it weren't for Camp Foley I would not be here.
Camp Foley means super fun extra crazy things. I love how camp always does funny skits and lip syncs. The opening campfire is always my favorite of all three campfires. The staff is so funny! I also love banquets. The food is so yummy and it is so fun to dress up in crazy costumes.
Camp Foley means activities, food, overnights, dances, lip syncs, and campfires. But it mostly means friends, and having a very fun time at Camp Foley.
Thank you for letting us share your essay, Mae! If you would like to be featured on the Rattlin' Blog please shoot an email to Jordan. Or if you know someone who would love all of the yummy food just as much as Mae does, Register Today!