Mark your calendars! November's supermoon is predicted to be beyond extraordinary as this will be the biggest, brightest, and closest full moon since January of 1948. By the way it sounds, seven decades of waiting will be well worth the view- and we cannot wait to see it.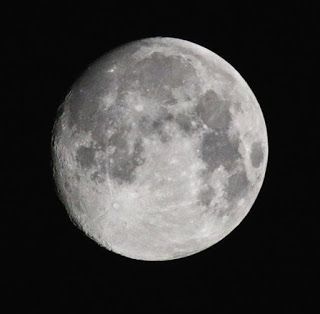 Photo of a supermoon over Whitefish Lake in 2014.
(Photo by Camp Director Alli Faricy)
Campers this past summer had the opportunity to explore the night sky using a
planisphere
and laser pointer to guide them across all the constellations seen overhead here at Foley. Observing the moon was an enjoyable activity as well, with many cabin groups
using this "moon time" as a relaxing way to reflect on their accomplishments of the day.
What better way to start your day on November 14th than taking in the beauty of this extra-supermoon and reflecting on your accomplishments so far in 2016. Bring the whole family out, set a self-timer, and see if you can
snap a shot of your family with the supermoon in the background!
We would love to see pictures you take, share them on
Camp Foley's Facebook
page! Our campers used the planisphere and laser pointer to guide them – you need zero equipment to enjoy the supermoon! Just step outside and scan the sky!
If seeing a full moon that is 14% closer and 30%  brighter (according to NASA) than normal is something that interests you, set those alarms to be out
viewing this special feature
that is set to
peak
at 7:52 am CST on November 14th
. The next time this magnificent quality of a supermoon will occur is not until November of 2034 – so don't miss out on this opportunity! Check out pictures of
October's supermoon here
, and keep in mind the supermoon on November 14th is predicted to be even more extraordinary.
Read more
on what NASA has to say about the specifics and details of supermoons and what makes this upcoming supermoon so special.