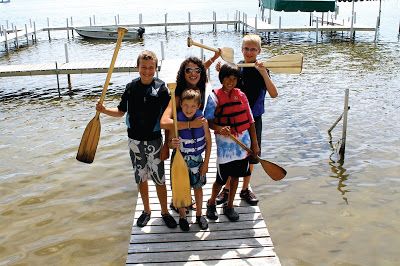 I spoke recently to my little cousin, who is an active, bright, and funny girl. She likes cheerleading, playing with her puppy, and making music videos with her best friends. She also loves going to summer camp and looks forward to it every year.
Naturally, I had to ask her what her favorite activities at her camp (an overnight camp in Pennsylvania) are, and why she likes them so much. She told me that archery and riflery are fun, but horseback riding is her favorite. Although she's going to try some new things this summer, horseback riding is never going to budge from her schedule. Her friends do all kinds of activities, some of which are similar to her favorites, and their cabin time gives them a space to talk about their days and share memories. Some of her very best friends are from camp.
Anyone who has been to camp or sent their children to camp would agree that these are all pretty typical statements from a happy camper. We know that camp is one of the best places to make true friends, push our limits, and learn things about ourselves that we never knew. But there was something special about this particular conversation with this particular ten-year-old girl, and it came up as she was running around playing make-believe and climbing over the furniture.
"I want to go camping every year so that I can be a counselor when I'm older."
The best part of hearing a camper say that he or she wants to be a counselor one day is that we know they would be successful. The camp is not about being exclusively a teacher or a learner — we all teach and we all learn. Having experiences with others is about both giving and receiving. Of course, we hope that campers see in themselves the ability to help and empower others the way they see their counselors doing so.
At Camp Foley, we want every camper to know that even at eight or ten years of age, they have so much to offer and to teach their peers. Not every counselor is a former camper, and not all campers go on to be counselors, but any time spent at camp is an opportunity both to be lead and to lead.