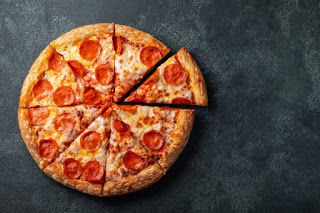 We are throwing a party!!! Well, actually PARTIES… we are hosting meetups in three different cities this week…
They are designed for everyone! Perfect for a past family to bring a new family or for a new family to get a good idea of the spirit of Foley. And don't forget Alumni who help spread the Foley tradition! These meetups are a huge part of Foley tradition and have been happening since the camp was established in 1924. In fact, the only way people could sign up for camp back then was to show up at one of these meetings! Don't phones and email make things so much easier?
This year we are coming to three different cities, and hosting two pizza parties and one snack meet-up. And these parties wouldn't be complete without our famous chocolate chip cookies! Marie and Alli have made the traditional 3 ingredient cookie and will be bringing plenty for everyone.



So you'll know what to expect, these meet-ups have a similar routine, but each with its own original flavor (pun intended). A short presentation with the new 2020 camp video will be shown, as well as time to talk to directors and staff, all while delicious pizza and cookies are served for everyone.
Check out the details below, and we'll see you there!!!!
Kansas City, KS – Cookies & Snacks
Thursday, January 23rd at 5:00 pm
Home of Andrea Anthony & Marianne Trent
Email Alli for Details- alli@campfoley.com
More info here
St. Louis, MO – Pizza Party
Saturday, January 25th at 3:30-5:00 pm
Grassi's Ristorante & Deli: 10450 German Blvd, Frontenac, MO 63131
More info here
Minneapolis, MN – Pizza Party 
Thursday, January 30th at 6:00 to 8:00 pm
Ridgedale Library: 12601 Ridgedale Dr, Minnetonka, MN 55305
More info here